Additional photos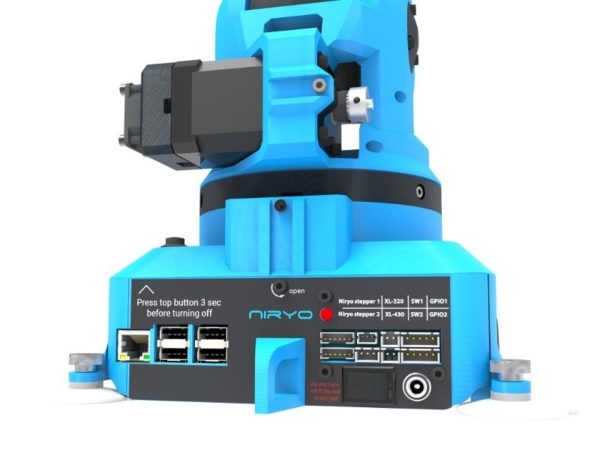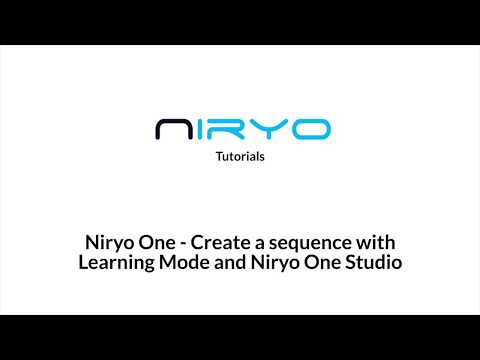 About
Niryo One is a robot arm created for robotic learning. With its three Dynamixel XL servomotors and its NiryoSteppers, it facilitates the learning of robotics in an environment true to the industrial reality: its 6 axes allow it to reproduce all the movements required for the most advanced uses.
Niryo One's concept makes it precise in complex situations yet accessible. The Niryo Education ecosystem is designed to develop robotics, mechanics and programming skills with educational resources, a community, and a polyvalent software, Niryo One Studio, which lets you program the robot with different approaches, from the most intuitive to the most advanced.
Best for
Niryo One, a collaborative and open source 6-axis robot made in France for:
Higher education
Vocational training
R&D laboratories
Its use is particularly adapted to study robotics and programming in the context of industry 4.0.
Pricing Overview
Log in for free to reveal the price.
ONE Reviews
Giovanni Di Prisco
Bit4id
Apr 26, 2021
Overall

Meet Requirements

Easy to Use

Quality of Documentation

Quality of Support

Maintenance & Uptime

Value for Money

Recommendation
Period
Title
Good for use ad prototype in personal and academic projects, but not for production environments
Pro
The product (physical robot and software) is very cheap for a 6-degrees-of-freedom robot. It's easy to find spare parts. Moreover, almost the whole robot is 3D-printed and the CAD projects are open source, so you can fix it yourself!
Con
The robot is inaccurate (with some degrees of error) even after lots of re-calibrations. You have to be resourceful to adopt some workarounds. I equipped its wrist with an Intel RealSense camera and the engines suffered a lot.
---
ONE Specifications
| | |
| --- | --- |
| Reach | 440 mm |
| Number of Axes | 6 |
| Robot mass | 3.2 kg |
| Payload | 0.3 kg |
| Repeatability | 1 mm |
| Country of manufacturer | France |
ONE Downloads
Niryo One Mechanical Specifications 11 09 2018