Additional photos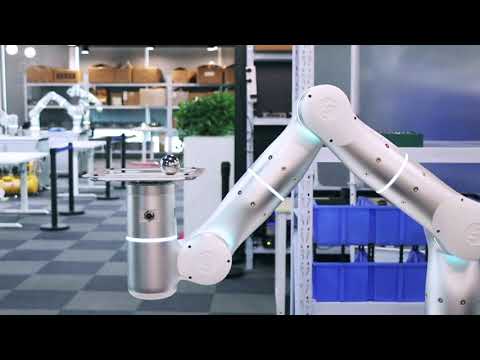 About
The first adaptive robot. Adapt to changing and uncertain environments and automate complex tasks with hand-eye coordination like a human.
Best for
High tolerance for position variance: Ability to perform tasks despite uncertainty in positioning (e.g. manufacture or mounting tolerance of workpiece, accumulated position error in production line)
Disturbance rejection: Ability to maintain performance even amid significant changes in the environment (e.g. floating base, vibration, human interference)
Intelligent transferability: Can handle wide variation of similar tasks and supports rapid redeployment to new tasks
Product variants
Rizon 4s is the same product as Rizon 4, but with embedded terminal 6 DoF force sensor.
Rizon 4s Reviews
No reviews yet, be the first to leave a review.
Rizon 4s Specifications
| | |
| --- | --- |
| Payload | 4 kg |
| Reach | 780 mm |
| Number of Axes | 7 |
| Repeatability | 0.1 mm |
| Protection rating | IP65 |
| Robot mass | 20 kg |
| Application | |