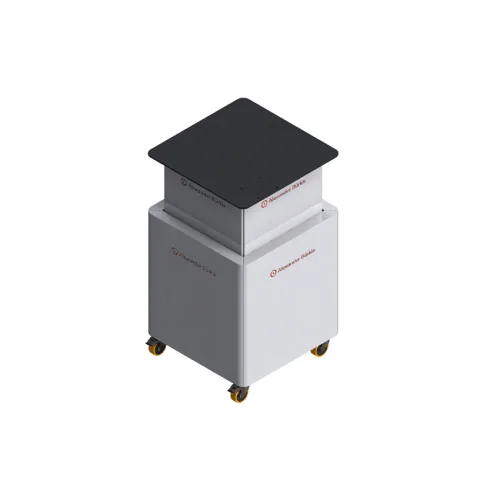 CobotCube
Pricing
Price indication:
€ $ £ ¥ 12345.00
€ 12345.00
*Prices are indicative and may vary by country
CobotCube
Overview
What is CobotCube?

The Alexander Bürkle CobotCube is a universal, ergonomic, and mobile cobot table for cobots. It integrates the control on a drawer. Optionally you can have the CobotCube equipped with an electric lifting unit (400mm). Likewise, the optional complementary docking station means that a correct position can always be achieved.
What applications is CobotCube product best for?
It is possible to mount any common cobot on the CobotCube.
What are the specifications of CobotCube?