Additional photos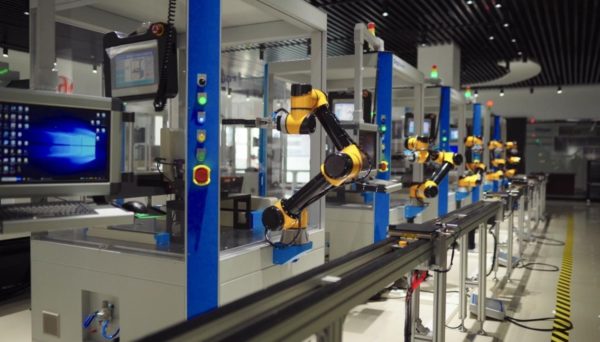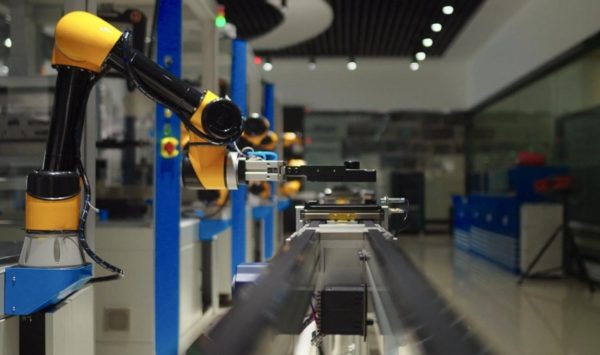 About
The IIMT-CR-10 is IIMT's second largest collaborative industrial robot arm, designed for bigger tasks where precision and reliability are still of paramount importance. With the IIMT-CR-10 cobot you can automate processes and tasks with payloads that weigh up to 10 kg (22 lbs).
Best for
Screwing, picking, sorting, painting, loading/unloading
Pricing Overview
Log in for free to reveal the price.
CR-10 Reviews
No reviews yet, be the first to leave a review.
CR-10 Specifications
| | |
| --- | --- |
| Payload | 10 kg |
| Reach | 1300 mm |
| Repeatability | 0.05 mm |
| Linear speed | 2000 mm/s |
| Number of Axes | 6 |
| Robot mass | 23.7 kg |
| Protection rating | IP54 |
| Country of manufacturer | China |
| Application | |
| Industry | |
| Extra info | Programming: Graphical human-machine interface, 12-inch touch-screen, C/C++ programming language |
CR-10 Use Cases
Problem
TVC is a Japanese company that is a subsidiary of Toyota. They had problems regarding increasing the efficiency of their car cushion production line. In the past, all the raw materials had to be picked and placed by workers in the right position for sewing machines' processing. After that, workers also had to unload the semi-finished products for the next procedure.

Solution
IIMT-CR-10 is introduced in their car cushion production line. The robot is equipped with 12 pneumatic suckers on a specially designed gripper, the IIMT-CR-10 can hold the materials (cloth) steadily.

Outcome
After two weeks of testing, the cobot has replaced the jobs of loading and unloading by a human worker. The working procedure has reduced 5 sec each time, and the cobot doesn't need to take a rest like human workers. Now TVC is considering equip more IIMT-CR-10 cobots on their other production lines.

Partners