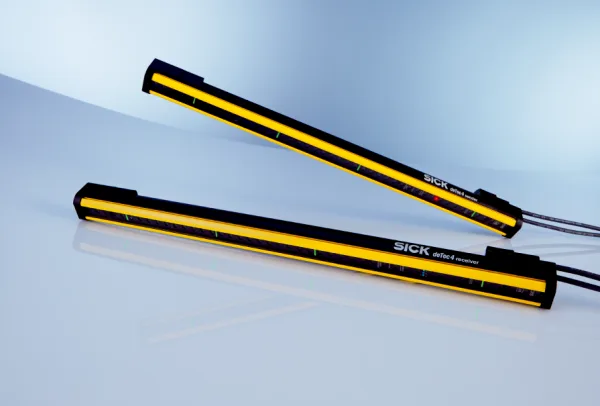 Safety light curtains deTec
Pricing
Price indication:
Safety light curtains deTec
Overview
What is Safety light curtains deTec?
The intelligent deTec safety light curtains are ideal for the protection of hazardous areas, entrances, and hazardous points. Modern technologies such as NFC and IO-Link with their diverse functionality increase the level of automation and thereby productivity. The result: Simple on-site diagnostics, fast commissioning, and comprehensive data for automating downstream processes. Furthermore, the flexible connection concept in combination with the uniform housing design ensures low cabling, installation and configuration costs. The required functions are activated without software via the matching system plug. Thanks to different enclosure ratings as well as variants for explosion-hazardous areas, deTec also provides solutions for applications in harsh environments.
At a glance:
NFC diagnosis and smartphone app
Diagnostics and automation via IO-Link
Object pattern recognition using Smart Box Detection
2-signal muting
Smart presence detection
Configuration of all functions without software
Reduced resolution: 1 or 2 beams
Different enclosure ratings as well as variants for use in explosion-hazardous areas
What applications is Safety light curtains deTec product best for?
Fields of applications:
Automotive and parts suppliers
Machine tools industry
Storage and conveyor technology
Consumer goods industry
Packaging industry
Plastics and rubber industry
Consumer goods industry
Food and beverage industry
Paint booths
Chemical applications
Dusty environments