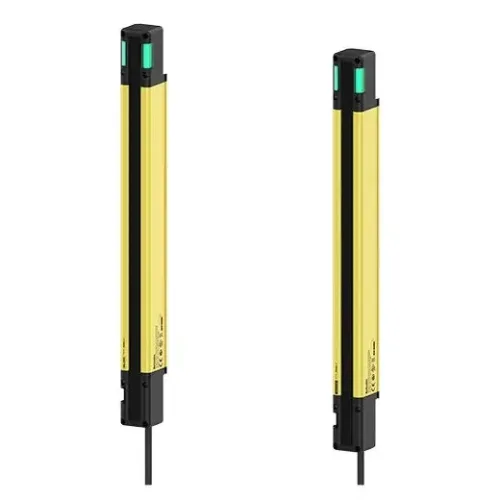 Type 4 safety light curtain SFLA Series
Pricing
Price indication:
Type 4 safety light curtain SFLA Series
Overview
What is Type 4 safety light curtain SFLA Series?
The SFLA series safety light curtains are installed in potentially dangerous or hazardous areas to safeguard personnel from injury. The light curtains feature proven technology from Autonics area sensors and mapping sensors. The light curtains are built to meet internationally safety standards and regulations. Various detection models (finger/hand/hand-body detection) and safety functions are available for diverse applications. The dedicated software atLightCurtain allows real-time status monitoring user settings such as automatic muting/blanking area functions.