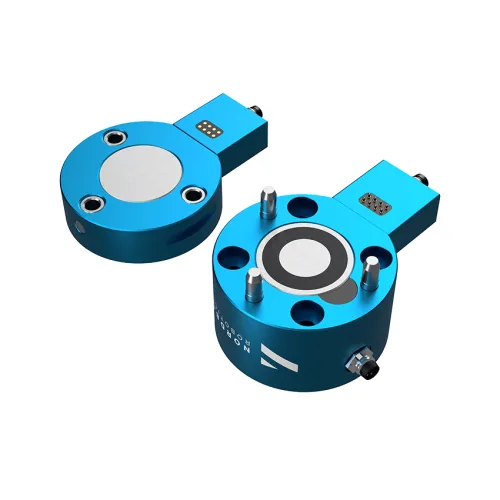 NTC-E10
Pricing
Price indication:
€ $ £ ¥ 12345.00
€ 12345.00
*Prices are indicative and may vary by country
NTC-E10
Overview
What is NTC-E10?
The NTC-E10 is an accurate and robust tool changer with an optional I/O coupling module. The unique use of an electro-permanent magnet discards the need for pneumatic equipment, and can be connected directly to the robot's tool I/O. Simply supply power to demagnetize the tool changer and detach the tool flange. The optional I/O coupling, can further enable tool-changing between electrical grippers. For applications unsuited for pneumatics, the NTC-E10 is the perfect choice.Increase your cobot's flexibility, efficiency, and productivity with a magnetic tool changer!
‍


Improved ROI
Change tool automatically and reduce changeover time between operations, enabling one robot to perform multiple tasks and improving the ROI.
Quick installation
Mount the tool changer on the robot, setup the robot 24Vdc output for tool-release, teach the tool positions and you are good to go.
No air required
No need for regulators, valves, and tubes. Simply connect both tool changer and tool directly to the tool flange I/O.s