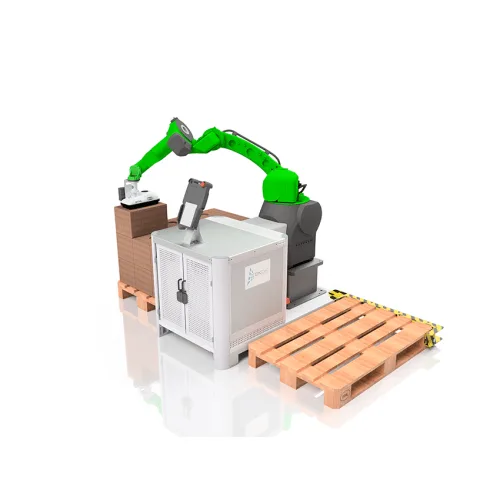 APC-15 / APC-35
Pricing
Price indication:
€ $ £ ¥ 12345.00
€ 12345.00
*Prices are indicative and may vary by country
APC-15 / APC-35
Overview
What is APC-15 / APC-35?
This is a simple yet smart palletizing system that, thanks to its intuitive and straightforward setup process, can be flexibly deployed to any location and tailored to any palletizing task even if the operator has no programming experience. All that is required is a three-phase power connection and a compressed air supply. The patented system can be packed up for transport in just a few steps (requiring no tools) and can be set up again just as quickly at the new location. The APC-15 can handle up to 7 packages per minute with a maximum package weight of up to 11kg can be palletized. If heavier packages are being handled, an upgraded variant is available with a max package weight of 35kg.