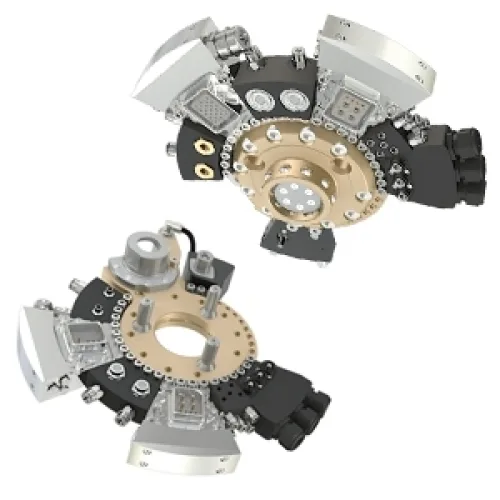 MPS 080, 130, 260, 260S
Pricing
Choose your model
Price indication:
MPS 080, 130, 260, 260S
Overview
What is MPS 080, 130, 260, 260S?
Robotic tool changing systems from the MPS product line are impressive due to their multifunctional technology applications and cover the entire bandwidth of customer-specific applications.
The MPS 080 - 260 is an extremely flexible solution for medium payloads. This automatic, very compact tool changer offers numerous module variations for various components within media, data and energy transmission, such as pneumatics, vacuum and cooling, signal and power supply and primary current.
What applications is MPS 080, 130, 260, 260S product best for?
APPLICATION: Handling, gripper and vacuum applications
AREAS OF APPLICATION: All areas of industry