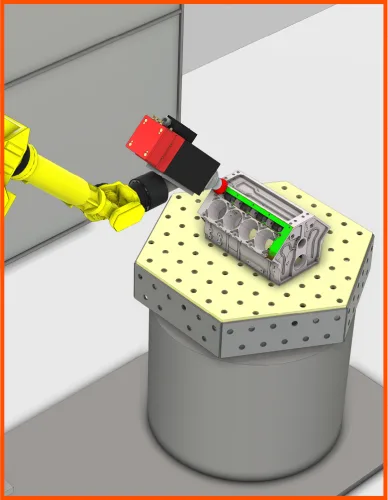 SURF-X
Pricing
Price indication:
SURF-X
Overview
What is SURF-X?
Delfoi SURF-X is a fast and user-friendly offline programming software for various robotized surface processing tasks, like polishing, buffing, sanding, grinding, and coating. Program creation is based on ability to effectively utilise the surface features and topology of a 3D CAD model. Versatile and parametric path creation tools enable rapid and easy creation of different tool path patterns on surfaces. Simulation and visual analysing of robot programs for quality off-line prior to any trial and error testing on shop floor using actual robot hardware and prototype parts is a huge advantage by saving time and reducing costs significantly. The software supports all major robot brands used in surface treatment processes.
Process features

Surface Pattern Tools: easy path generation on surfaces
Tool path simulation with surface colouring
Unique Recepie Wizard to enable automatic program generation to reach selected surface finish
Support for changes of abrasives
Collision detection
Automatic path validation
Management of robot tool changes
Versatile calibration tools to ensure extreme accuracy for tool paths
What are the specifications of SURF-X?