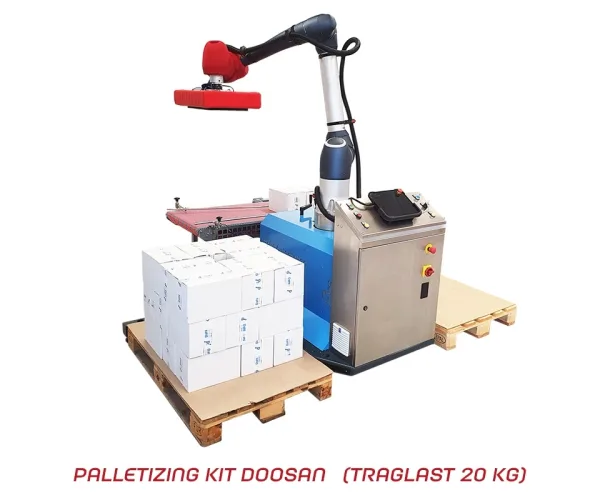 Palletizing Kit
Pricing
Price indication:
€ $ £ ¥ 12345.00
€ 12345.00
*Prices are indicative and may vary by country
Palletizing Kit
Overview
What is Palletizing Kit?
The Palletizing Kit from HAHN Robotics revolutionizes the palletizing of products weighing up to 17 kg using collaborative robotics. It is immediately and flexibly deployable, space-saving and officially approved for operation without external protective equipment. With an intuitive, fully integrated interface, even complex, new patterns can be configured in minutes without prior knowledge – ideal for a changing product range. At the same time, two storage bays, also suitable for oversized pallets, ensure a continuous material flow. The connection to intralogistics is made by means of conveyor technology and preconfigured interfaces to driverless transport systems.